Mongabay is thrilled to introduce our third cohort of outstanding journalists to the Y. Eva Tan Conservation Reporting Fellowship Program.
Meet the new fellows
This year, Mongabay was flooded with remarkable applications from all corners of the world. The dedication of these journalists to hone their skills and shed light on pivotal environmental concerns in biodiversity hotspots is genuinely commendable.
Mongabay welcomes Niladry Sarkar, Michael Esquer and Swati Thapa as the newest Conservation Reporting Fellows. Their addition underscores Mongabay's continued effort to foster the upcoming generation of environmental journalists.
Niladry Sarkar
Niladry believes in the traditional, slow pace of journalism. He has worked independently since leaving a job at one of India's biggest media platforms for nearly two years. He mainly produces in-depth long-form reportages highlighting issues of marginalized communities in eastern India. The Indian mainstream media miss these stories entirely.
He started his career as a freelance environmental journalist. From stories about victims in coal mining regions to land loss due to hydro-projects, he has highlighted how marginalized communities suffer from climate change in the Indian subcontinent due to government ignorance.
Niladry is pursuing his MA in journalism and mass communication. Apart from establishing himself as a prominent environmental journalist, he wishes to research the factors that play in the Indian newsroom for its ignorance toward marginalized Indian communities and climate change.
When not working or studying, Niladry enjoys hiking in the lesser Himalayas. He plans to do a basic mountaineering course and trek to Mount Everest's base camp by the end of 2024.
Connect with Niladry
Find more about Niladry's background on his Mongabay fellow profile, Twitter or Instagram.
Michael Esquer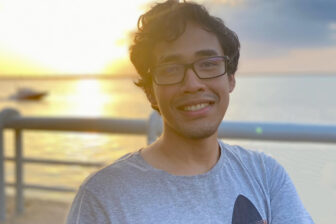 Michael Esquer is a journalist based in Brazil with extensive contributions to ((o))eco, focusing on issues like nature conservation, biodiversity and environmental policy.
Educated in journalism at the Federal University of Mato Grosso, Michael's enthusiasm for environmental journalism has led to prestigious awards, including the 13th Fernando Pacheco Jordão Young Journalist Award from the Vladimir Herzog Institute, for his reporting on the ramifications of the Indigenous Independence Project on the Xavante people in Brazil. The initiative, supported by the Bolsonaro government, allowed the establishment of rice monocultures on Indigenous land and ignited conflicts among the Xavante people.
His work disseminating COVID-19 information in Indigenous languages earned him the 10th Patricia Acioli Human Rights Award. Beginning his journey in journalism with Olhar Direto, Michael currently assists the communication efforts of the Environmental Justice Foundation (EJF) in the world's largest tropical wetland, following one year of reporting on environmental issues in the region as part of ((o)) eco's project "Pantanal in Focus."
He considers himself a genuine cinephile and a music enthusiast, ranging from pop to traditional folk genres. With Bolivian roots, Michael dreams of one day living in La Paz, a city he has cherished with a special passion and affection since his first visit.
Connect with Michael
Discover more about Michael's background on his Mongabay fellow profile, Twitter or LinkedIn.
Swati Thapa
Swati is an independent journalist based in Uttarakhand, India. She has been working as a freelance journalist since 2021. Her work encompasses in-depth coverage of critical topics surrounding gender issues and rural life in India. She completed her undergraduate degree in journalism and mass communication.
In 2022, Swati received the prestigious Laadli Media Fellowship and a distinguished Gender Fellowship with the Himachal Queer Foundation. These transformative experiences deepened her understanding of the pervasive challenges surrounding gender dynamics and provided her with the lens to understand the intersection of gender with climate issues.
Being a resident of Uttarakhand, located in the Hindu Kush Valley, she aims to bring attention to the impact of climate change on the day-to-day life of the people in the region.
Outside work, she indulges in nature walks, fueling her passion for environmentalism and universal access to nature's treasures.
Connect with Swati
Learn more about Swati's background on her Mongabay fellow profile, Twitter or Instagram.
About the Conservation Reporting Fellowship Program
Mongabay created the Y. Eva Tan Conservation Reporting Fellowship Program to build the capacity of young and aspiring environmental journalists to cover biodiversity hotspots around the world.
The program provides opportunities for 12 journalists per year from tropical countries to report on critical environmental issues, to gain valuable training, experience and credibility that will help them advance their careers in journalism and communications.
About Mongabay
Mongabay is a nonprofit conservation and environmental science news outlet that delivers daily news and inspiration from Nature's frontline via its local-language bureaus and global network of more than 800 journalists in nearly 80 countries. Mongabay's evidence-driven journalism is syndicated by a wide range of outlets, greatly extending its reach beyond the 4 million people who access its information monthly. Mongabay is dedicated to publishing journalism that fills gaps in understanding by highlighting underreported issues and increasing transparency and accountability.